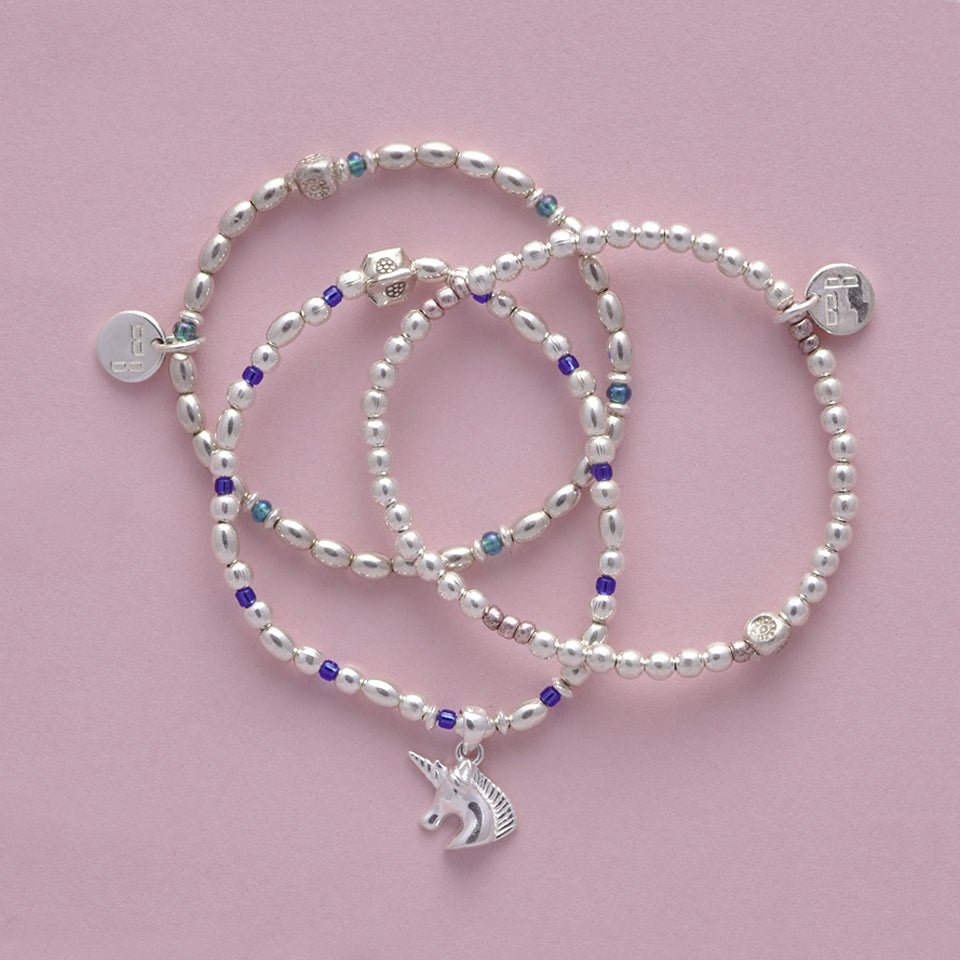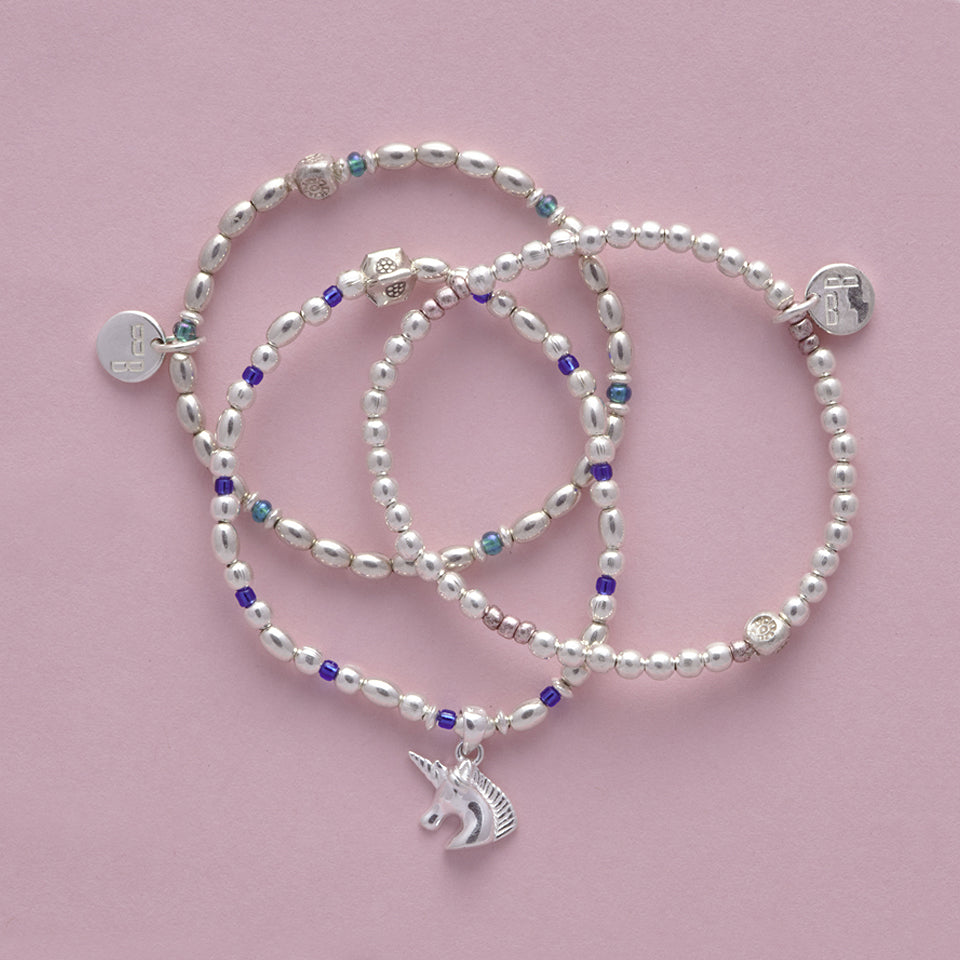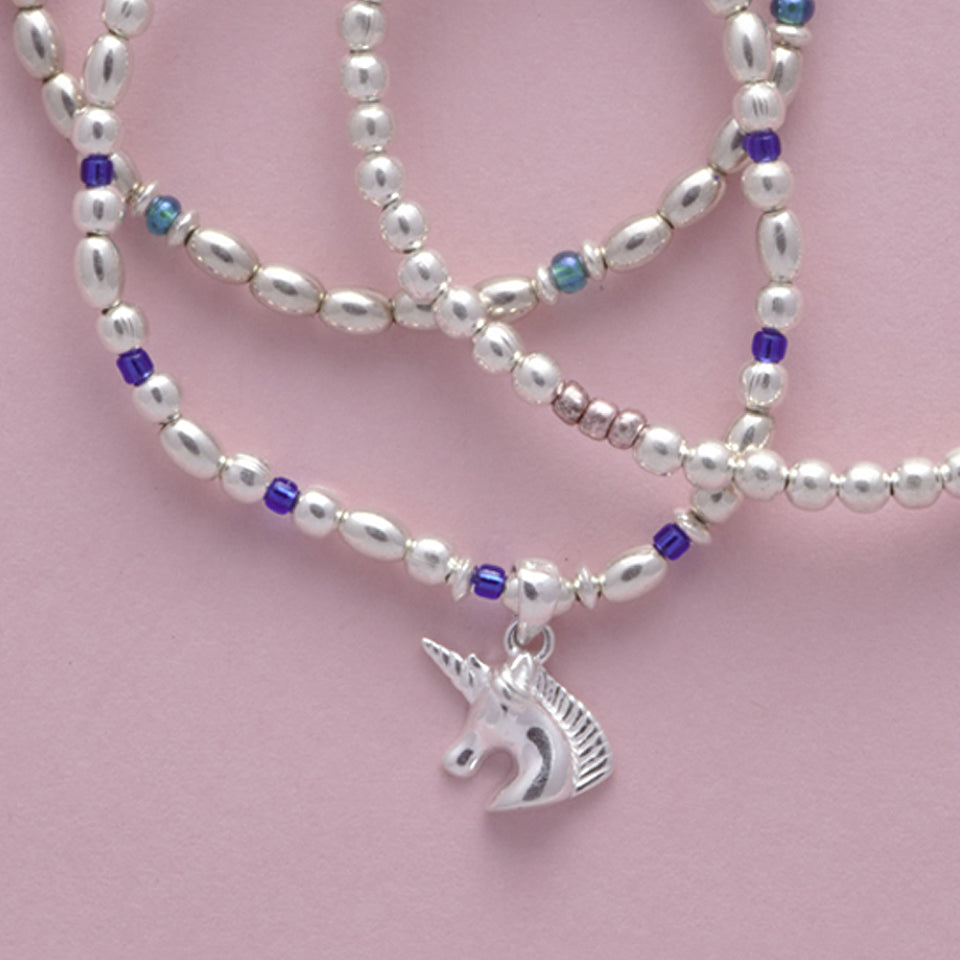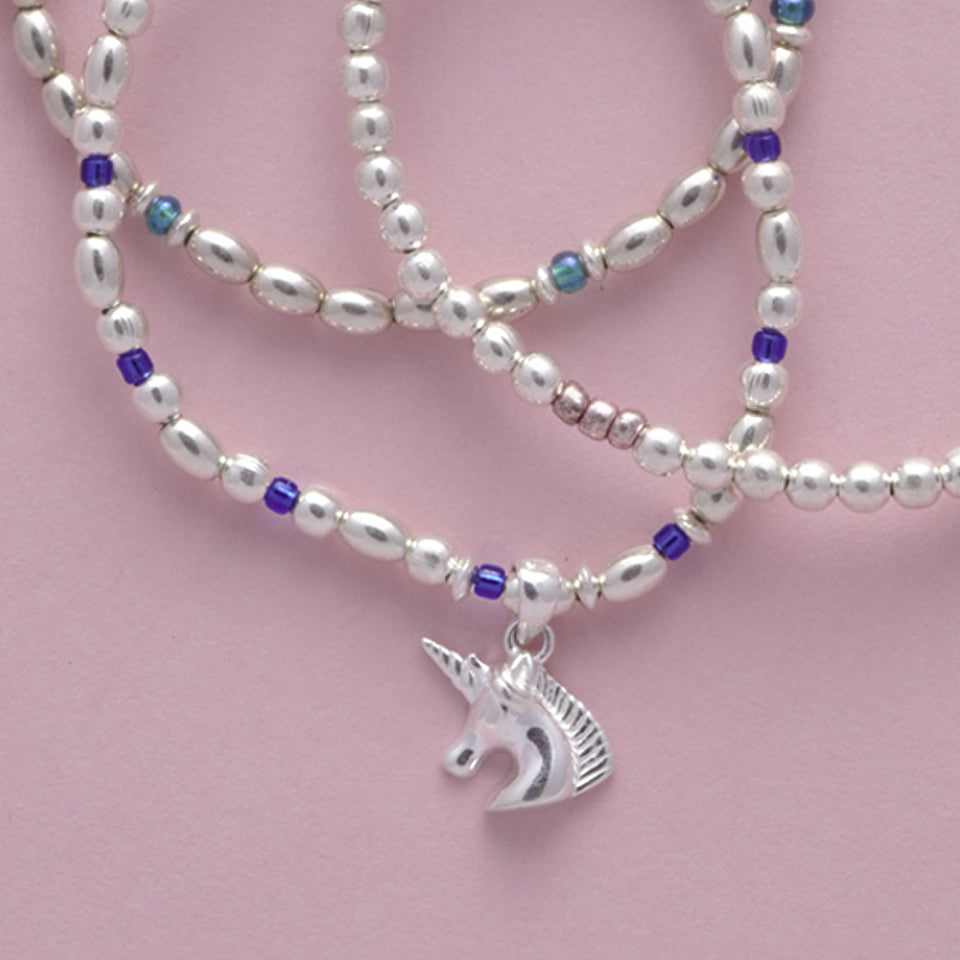 MY TOUCH OF SILVER Bracelet
The MY TOUCH OF SILVER Bracelets are made with sterling silver and a touch of pink, dark blue or turquoise. Each one is different and unique; you might want to have them all.
01 PINK is made with round sterling silver and pink metallic Rocailles Beads.
02 DARK BLUE is strung with round and olive-shaped Sterling Silver and dark blue Rocailles Beads.  A Sterling Silver Unicorn Charm is the centrepiece.

03 TURQUOISE consist of olive-shaped Sterling Silver and turquoise Rocailles Beads.
If you think you need a particular size, please let us know. Need the cm-inch converter? Please use this link.


925 Sterling Silver Beads, Elements and Charm

Metallic Rocailles Beads, 1 mm 
Product Details
925 Sterling Silver Beads, Elements and Charm

Metallic Rocailles Beads, 1 mm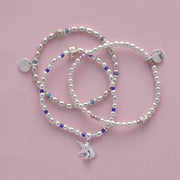 MY TOUCH OF SILVER Bracelet