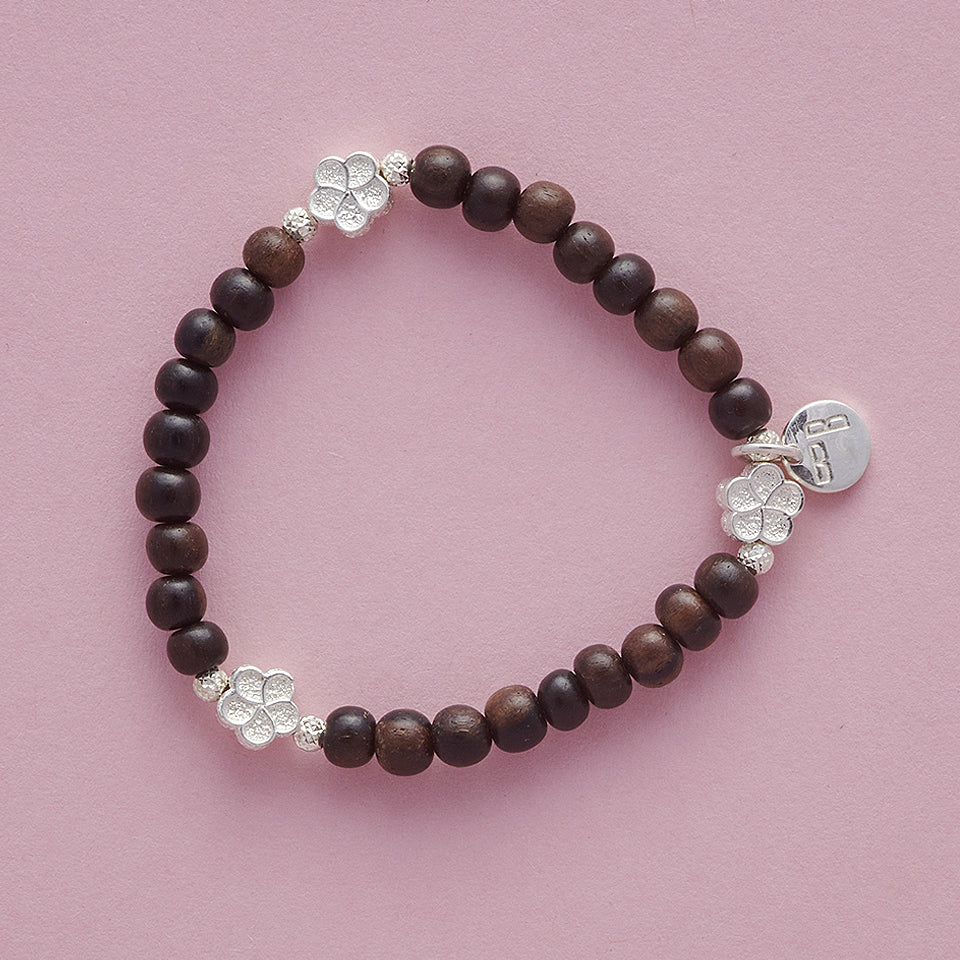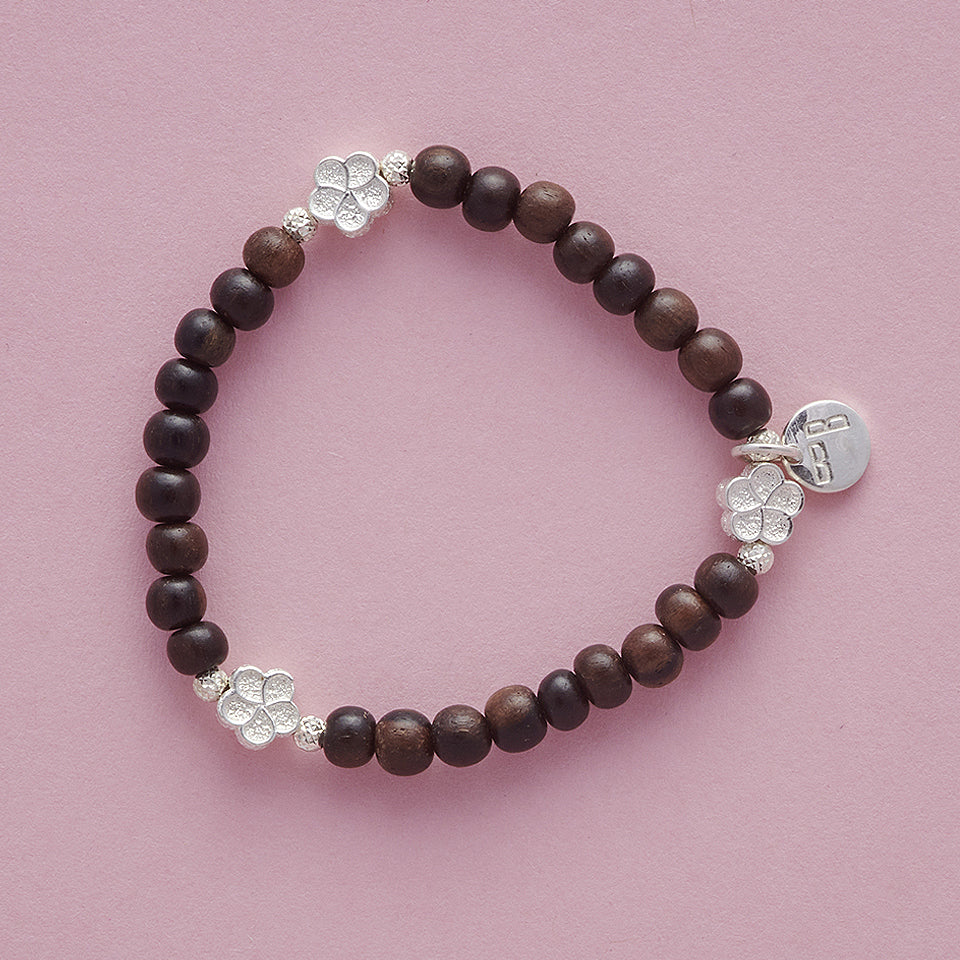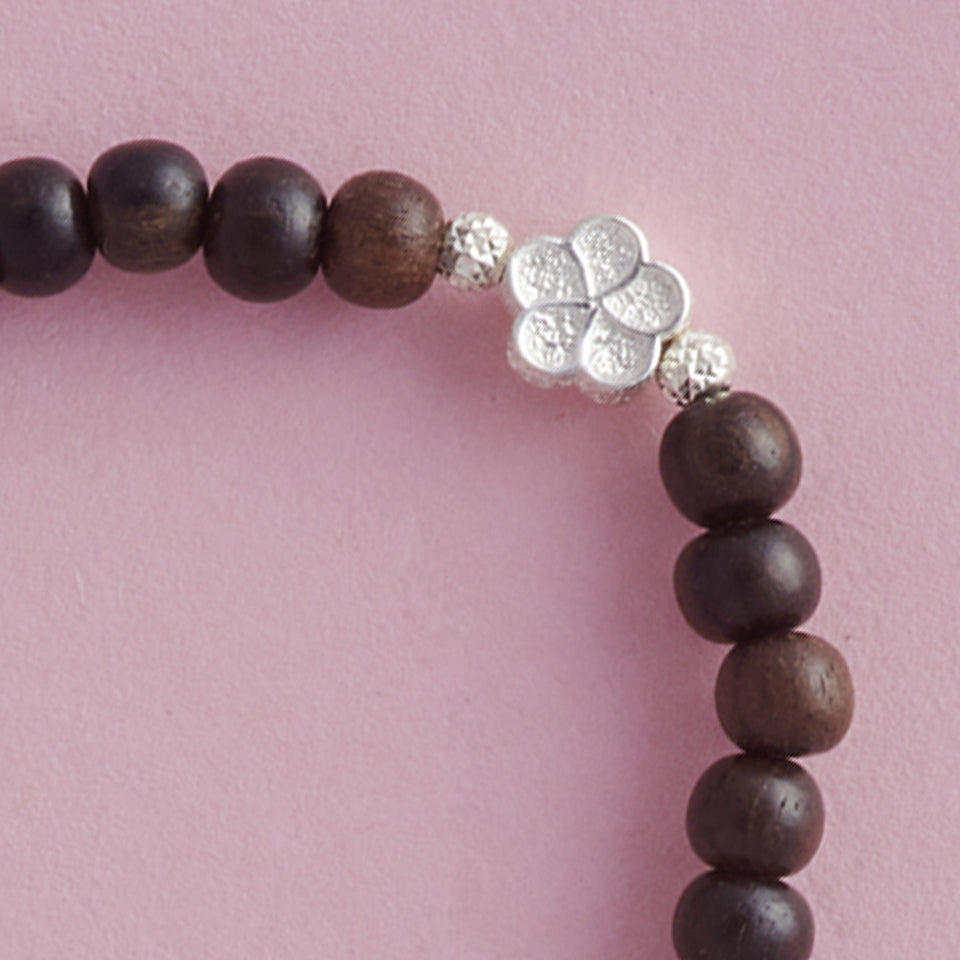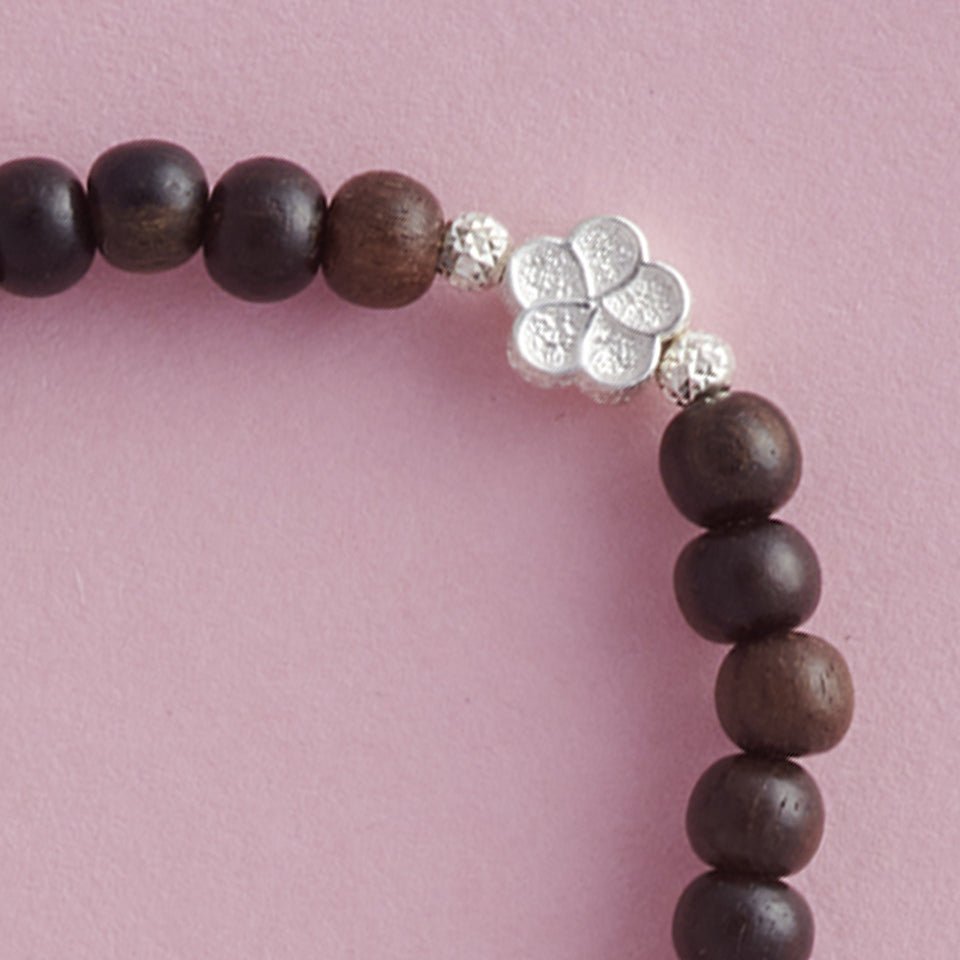 MY SPECIAL FLOWERS Bracelet
MY SPECIAL FLOWERS is unique. It is strung with Ebony Wood and beautiful tiny flowers in Sterling Silver. It's love at first sight, and your little princess will want to wear it every day.
MY SPECIAL FLOWERS has been crafted by hand in our Atelier.
Please note that our pieces are one-of-a-kind and may vary slightly in colour and shape. The durable elastic strand used for this bracelet easily slips on the wrist. If you think you need a particular size, please let us know. Need the cm-inch converter? Please use this link.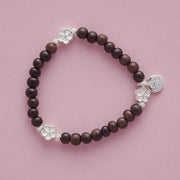 MY SPECIAL FLOWERS Bracelet